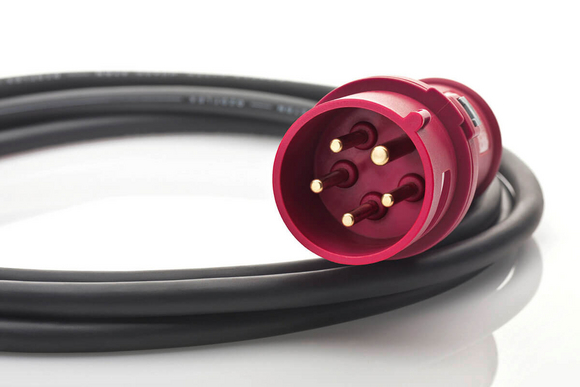 Viscosity number of polyamides (PA) and polybutylene terephthalates (PBT)
In the automotive industry in particular, the trend of replacing metal with high-quality technical plastics continues. Even mechanical motor parts subjected to high thermal stresses are now being manufactured, for example, from reinforced polyamides (PA) or polybutylene terephthalates (PBT).
One of the most important figures for the plastic quality is the viscosity number (reduced viscosity) as a measure for the chain length of basic polymers. The change to polymer chain lengths when manufacturing component parts, e.g. for injection molding or after continuous automobile operation, can be traced using viscosity measurements. The modular system of the automated LAUDA PVS viscosity measuring system offers tailored configurations according to current needs which minimize contact with naturally very aggressive or toxic solvents.
The entire analysis process, from preparation to polymer solutions, to sample loading and measurement, all the way to the cleaning of the viscometers, is PC-controlled. The few remaining manual movements can even be performed by semi-skilled shift workers. For occasional inspections, e.g. after processing, there are affordable compact systems
DIN EN ISO 307
Plastics, polyamides – Determination of the viscosity number
DIN EN 1628-5
Plastics – Determination of the viscosity of polymers in dilute solution using capillary viscometers – Part 5: Thermoplastic polyester (TP), homopolymers and copolymers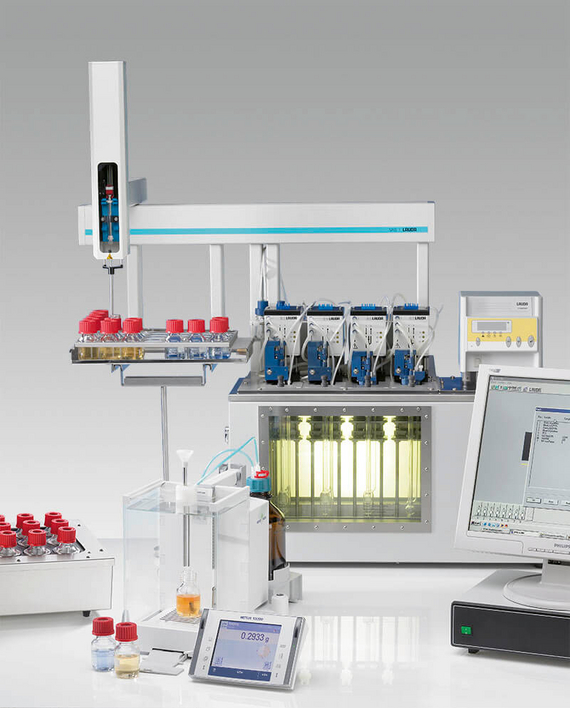 (Image similar)
Fully automatic measuring system for parallel measurement of reinforced PA and PBT for up to 100 samples a day
VAS 1/4 automatic sampler with four measuring stands S 5, two each for PA and PBT samples
Three VRM 4 S or VRM 4 cleaning modules for cleaning viscometers and dosing syringes
Sample frame for maximum 35 bottles
High-quality PV 24 viscothermostat with external cooler
Ubbelohde glass viscometer of sizes II and Ic (optionally in Micro-Ubbelohde version)
Online filter for separating glass fibers and undissolved sections (optionally centrifuges)
Automated sample preparation with filler material correction while using high-quality Mettler weighing balances and dosing units
Transparent polymers
Viscosity number and IV value of polyesters (PC, PMMA, PET)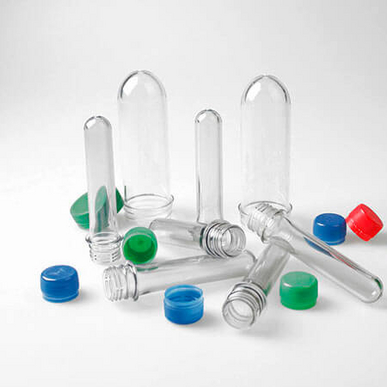 Polyolefins
Molar mass and IV value of polypropylene and polyethylene (UHMWPE)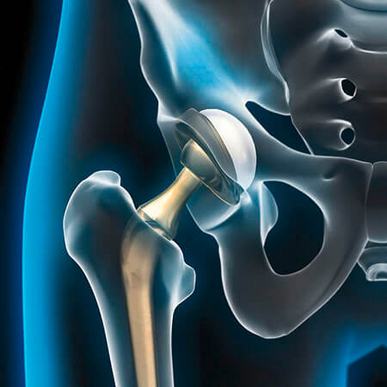 Polyvinylchloride
Determining K-value acc. to Fikentscher (chain length of the basic polymers)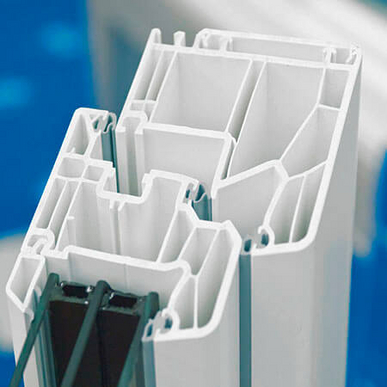 Medical Polymers
Molar mass and IV value of hyaluronic acid products and absorbable polymers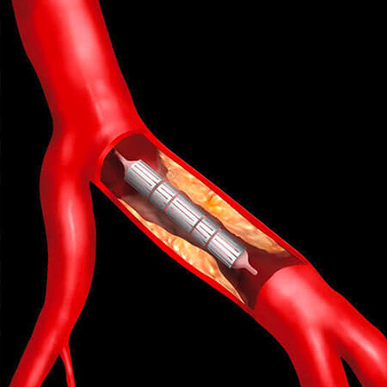 Cellulose and papers
Degree of polymerization of insulation paper using solution viscosity