By specialists for specialists
Since 1967 LAUDA has been developing, manufacturing and selling reliable precision Measuring instruments that have become firmly established worldwide in research, teaching and quality assurance.
LAUDA Scientific is your partner for Measuring instruments for determining the viscosity of polymer solutions, optical contact angle measuring instruments for measuring the free surface energy and the wetting behavior, and classical tensiometers for determining the surface and interfacial tension of oils and surfactants.
For decades, well-known clients from all over the world have come to rely on LAUDA Measuring instruments, which bring together precision, reliability and longevity. Along with its extensive experience in sales and service, LAUDA Scientific provides you with the support you need to successfully complete your tasks.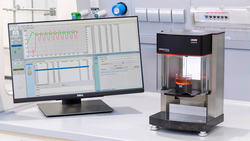 New Tensiometer TD5
The fully automated tensiometer with even higher accuracy and extremely fast measuring rate
If you appreciated our compact TD4 tensiometer, you will love our new TD5. Many small details and big improvements make it the most compact research tensiometer we have ever developed for you...
more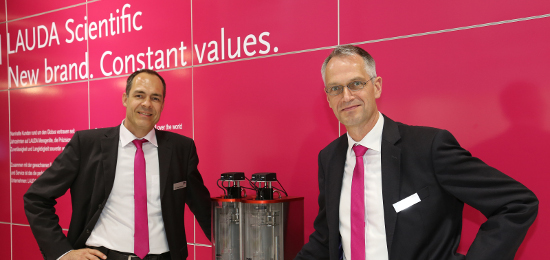 Support that is personal and tailored to your needs
LAUDA Scientific stands for precision and reliability. Together with our representatives and our worldwide sales partners, we provide excellent service and logistics – for the perfect operation of your Measuring instruments as well as personal assistance for all application-specific issues, before and after purchase.